180.18kW Solar Panel Installation in Cedar, BC
This captivating commercial project, installed by Shift, showcases its beauty through 396 impressive panels boasting a capacity of 180.18kW and an annual production of 168,669 kWh. Situated in the awe-inspiring Cedar, BC, this installation stands as a testament to sustainable energy and is the largest solar array on Vancouver Island. We are thrilled to have been contracted by Cedar Aquaculture Research & Development, playing a significant role in bringing this remarkable and impactful project to life.
From system design to installation to commissioning, Shift delivers quality, turn-key solar solutions to each and every customer, no matter the size of the system being installed. Give us a call and let us show you why we are one of the highest rated solar installation companies in Canada.
Key Project Statistics
Annual Production:
168,669kWh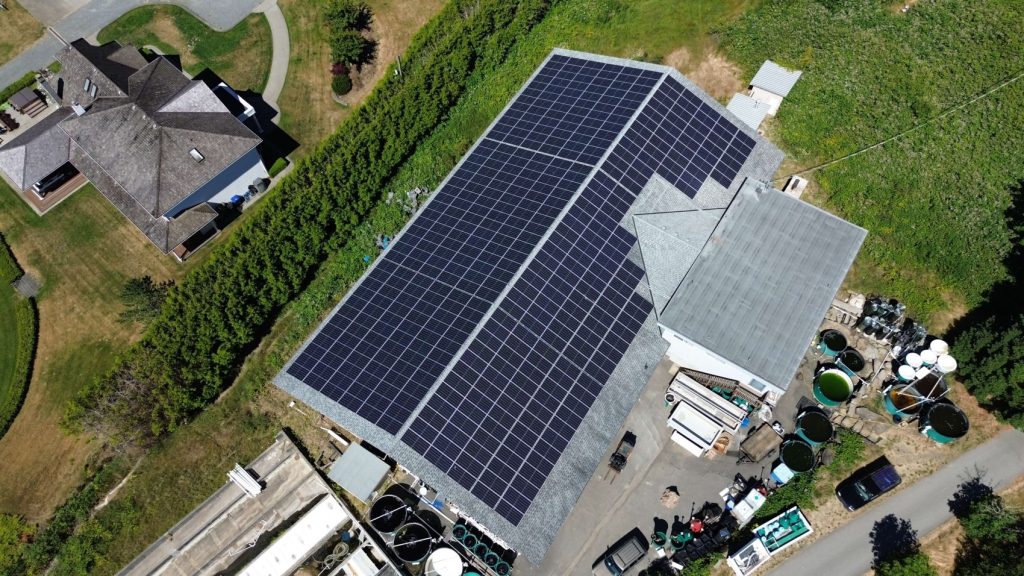 Interested in working with Shift Energy Group?
Feel free to reach out for a free no-obligation consult.